How to enroll into a course on AltusCampus?
1. You have to have an user
To create a account for AltusLearn.com click Here That will bring you to the sign up form (pictured below)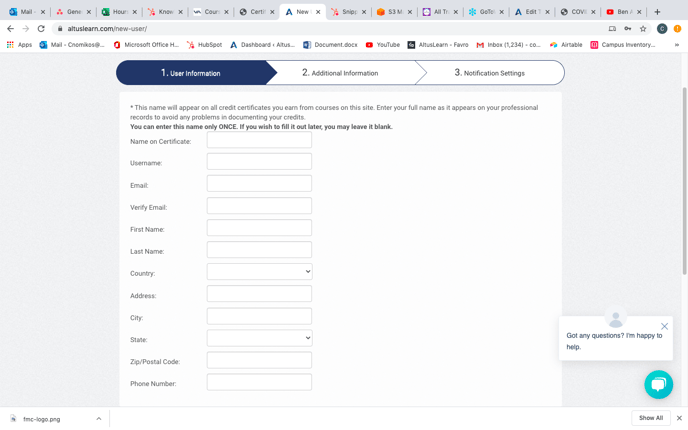 2. Paying for and enrolling in the course.

Once you have filled out all of the fields click finish and you will have created your account. Now that you have an account and are signed in locate the course you are trying to enroll in. When looking at the homepage of a course you will see an option to enroll on the right side of the screen.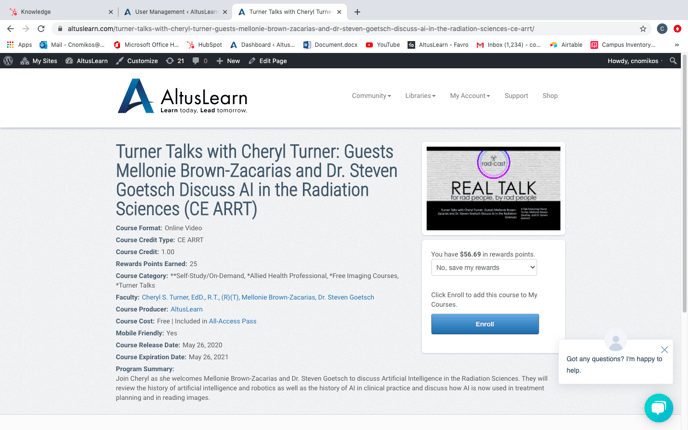 If the course has a fee associated with it and you are not an All Access Pass Subscriber this is when you will enter your credit card information in order to pay and enroll.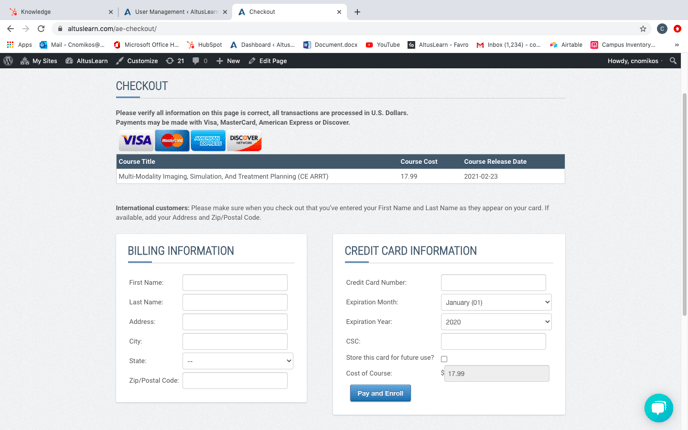 Once you have entered you information (If applicable) and clicked pay and enroll you will now be enrolled in the course and will see the course chapters available on the right hand side of the screen.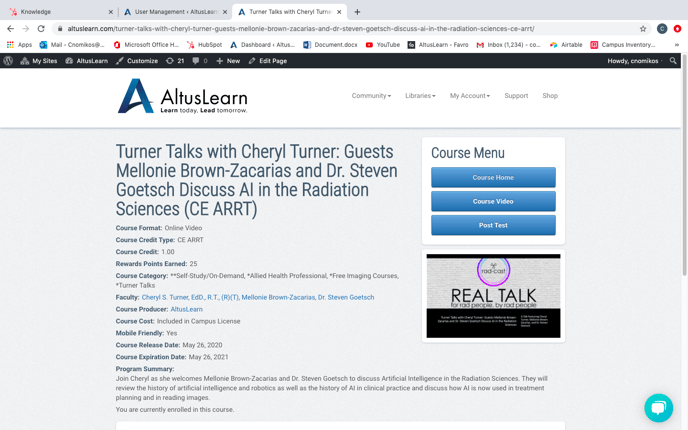 Congrats! You are now enrolled in the course and can get started viewing the content and completing the post test to receive your certificate