Rad-Cast provides real RAD information for RAD professionals by RAD professionals! We give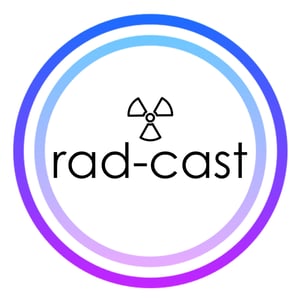 an unbiased voice to topics from workplace to workstation, from simulation to stress, and gamma to gonads. We revolutionize the way you receive new information, training, and continuing education! Each episode we will be talking to some of the most innovative and knowledgeable people in the profession. You will learn exciting brand-new things, maybe some stuff you thought you already knew, tricks of the trade, and we will dig into some controversial issues that just need to be talked about.
Subscribe to our Podcast!

Have you heard a Rad-Cast Podcast? Subscriber here! After listening to a Rad-Cast Podcast you can earn ARRT CE credit by enrolling in the course and complete the posttest on the Rad-cast website, and its free. Subscribe and share today!